Trick-or-Treat Street View
Virtually recreating and enhancing the adventure of trick-or-treating
For any candy company (and any candy lover) Halloween is the most wonderful time of the year. And for Mars/Wrigley, we wanted to bring the universally loved activity of trick-or-treating into the digital world in a fun and spooky way for all Halloween fans. All you had to do was enter your address...if you dare.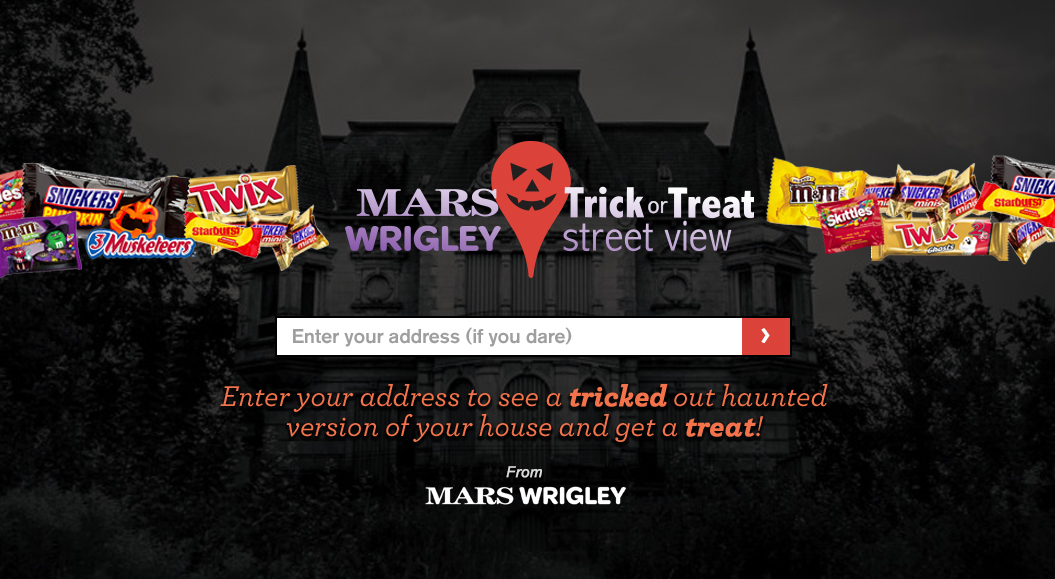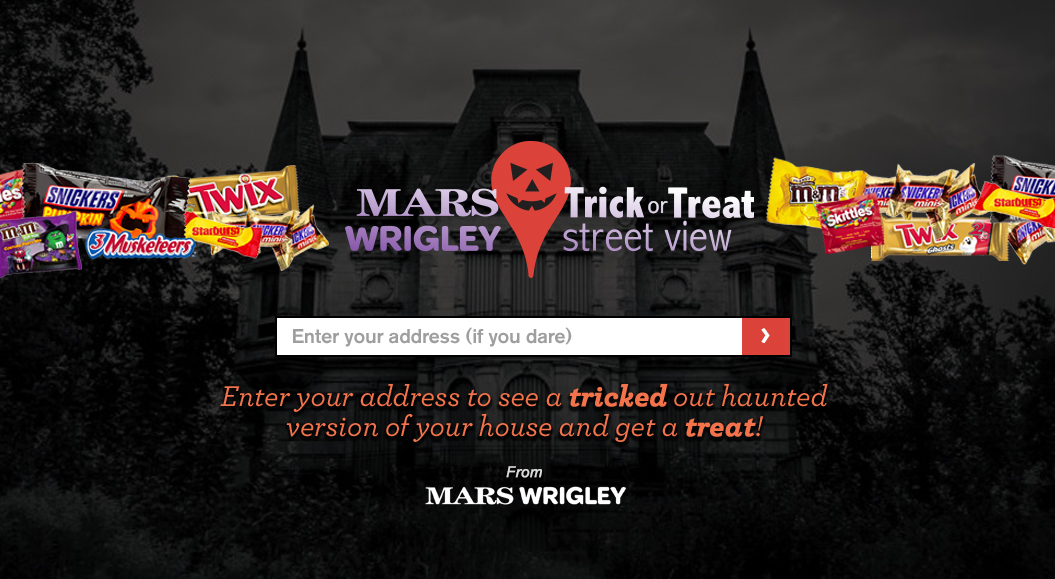 Through the power of Google Maps Street View and a little Halloween magic, fans of the most active holiday activity can virtually trick-or-treat in haunted versions of their neighborhoods! This dynamic overlay fills the normal bright and sunny street view with darkness where ghosts, ghouls, and other creepy critters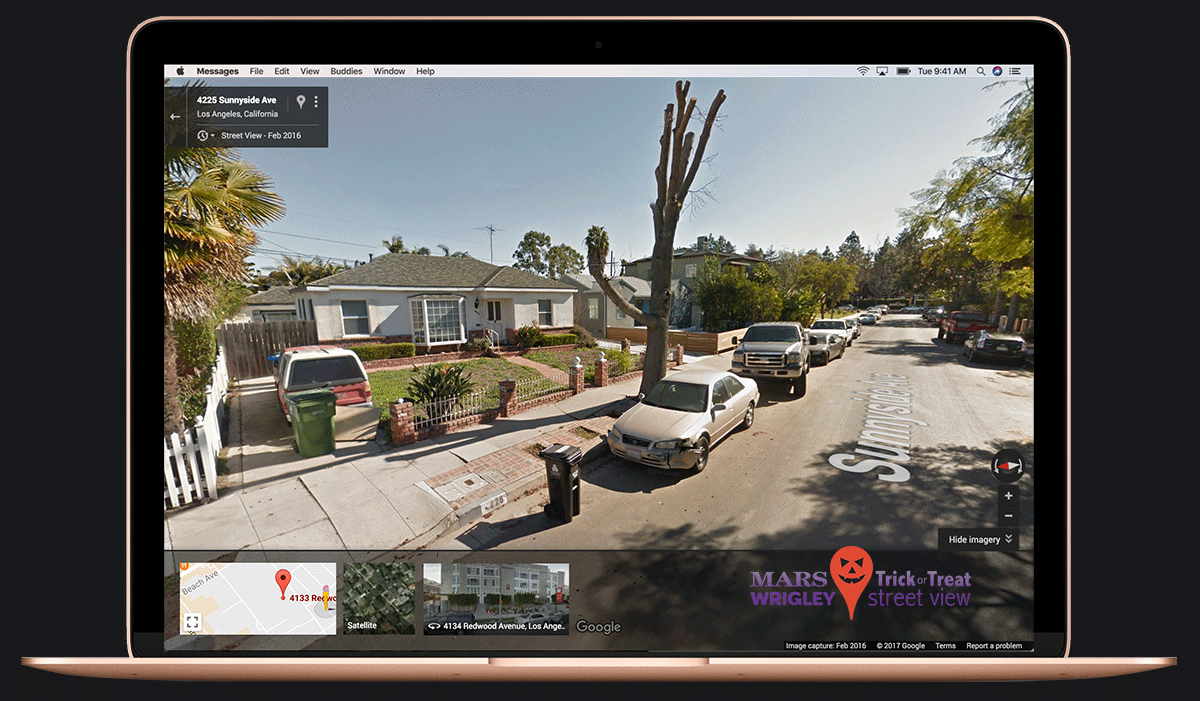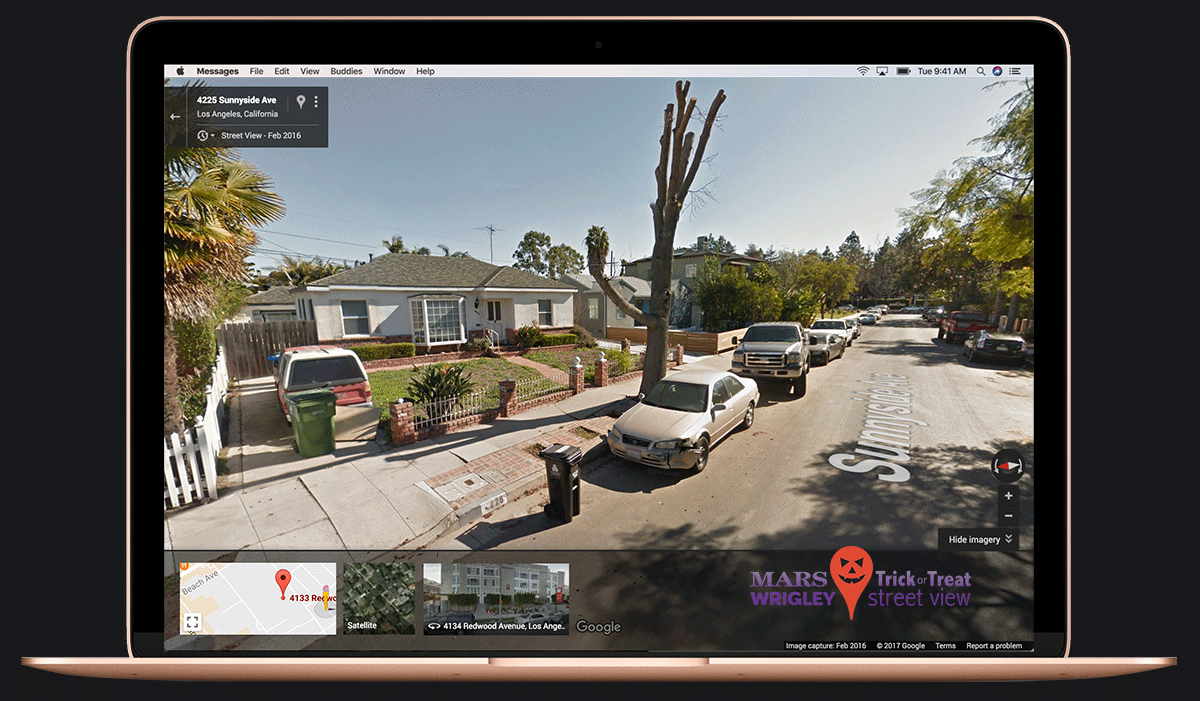 Activating the game portion of the experience sends the player into a virtual adventure of trick-or-treating in real haunted neighborhoods. Points are earned by going door to door to collect Mars/Wrigley candy pieces or sharing the experience with your friends on social. Hitting a certain amount of points gets you coupons on bags of your favorite Mars/Wrigley Halloween candies. But be careful of which doorbells you ring. Instead of treats you may get tricked in the form or losing some or all of your loot!